Berberine has a long history of use in herbal traditions. This bright yellow alkaloid substance with a bitter taste is naturally found in numerous plants, including Oregon grape, barberry, tree turmeric, goldenseal, yellow root and Chinese goldthread.
For many practitioners, berberine is typically recognized for its antimicrobial or antifungal properties in the gut. However, it may be better referred to as a "microbial modulator" because of the distinctive relationship it has between the microbiome and overall metabolic health. A unique interaction occurs between the microbiota and berberine, which is a critical factor in the mechanisms underlying berberine's metabolic activities throughout the body.
Antimicrobial Actions
Berberine is a compound that modifies the composition of the intestinal flora, promoting the "good" bacteria and reducing the "bad" ones. Thanks to its antimicrobial activity, berberine is also an ideal, natural candidate for tackling candidiasis. In addition to its inhibitory effect on Candida biofilms, berberine helps eliminate the bacteria that contribute to the multiplication of Candida while assisting the gut in replenishing beneficial bacteria.1
As berberine modulates the microbiota, its actions positively alter microbiome diversity over time and, in doing so, may create a more metabolically favorable microbiome. As a microbial modulator, berberine has poor natural bioavailability and is poorly absorbed on its own.2 However, individual microbiome differences (and enzymatic capacity) predictably determine differences in the metabolism and absorption of berberine.3

Gut Barrier Reinforcement

Berberine works on several fronts to strengthen the lining of the intestine by inhibiting the expression of proinflammatory cytokines and chemokines and increasing the expression of tight junction proteins. In addition, berberine boosts short-chain fatty acid (SCFA) levels, namely butyrate, by increasing SCFA-producing bacteria, which helps nourish the epithelial cells.4
Berberine increases the thickness of the colonic mucus layer by stimulating goblet cells to increase mucin. In fact, this action has an indirect, prebiotic-like effect by increasing the abundance of beneficial, commensal Akkermansia,5 a "keystone" probiotic strain that has gained much attention in the functional medicine world over the past few years.
Modification of Cardiometabolic Outcomes

In addition to its effects in the gut, berberine is more recently regarded as an ideal cardiometabolic phytonutrient, known to be helpful for several aspects of cardiovascular health. Numerous pathways are responsible for berberine's beneficial effects on cardiometabolic outcomes.
Through its modification of the gut microbiota as well as its epigenetic effect on non-coding RNA sequences (a key master regulator of numerous downstream metabolic pathways), berberine has widespread impacts on the following:
Berberine can help lower blood glucose

Berberine helps balance cholesterol levels
Berberine may help support weight loss
Berberine normalizes blood pressure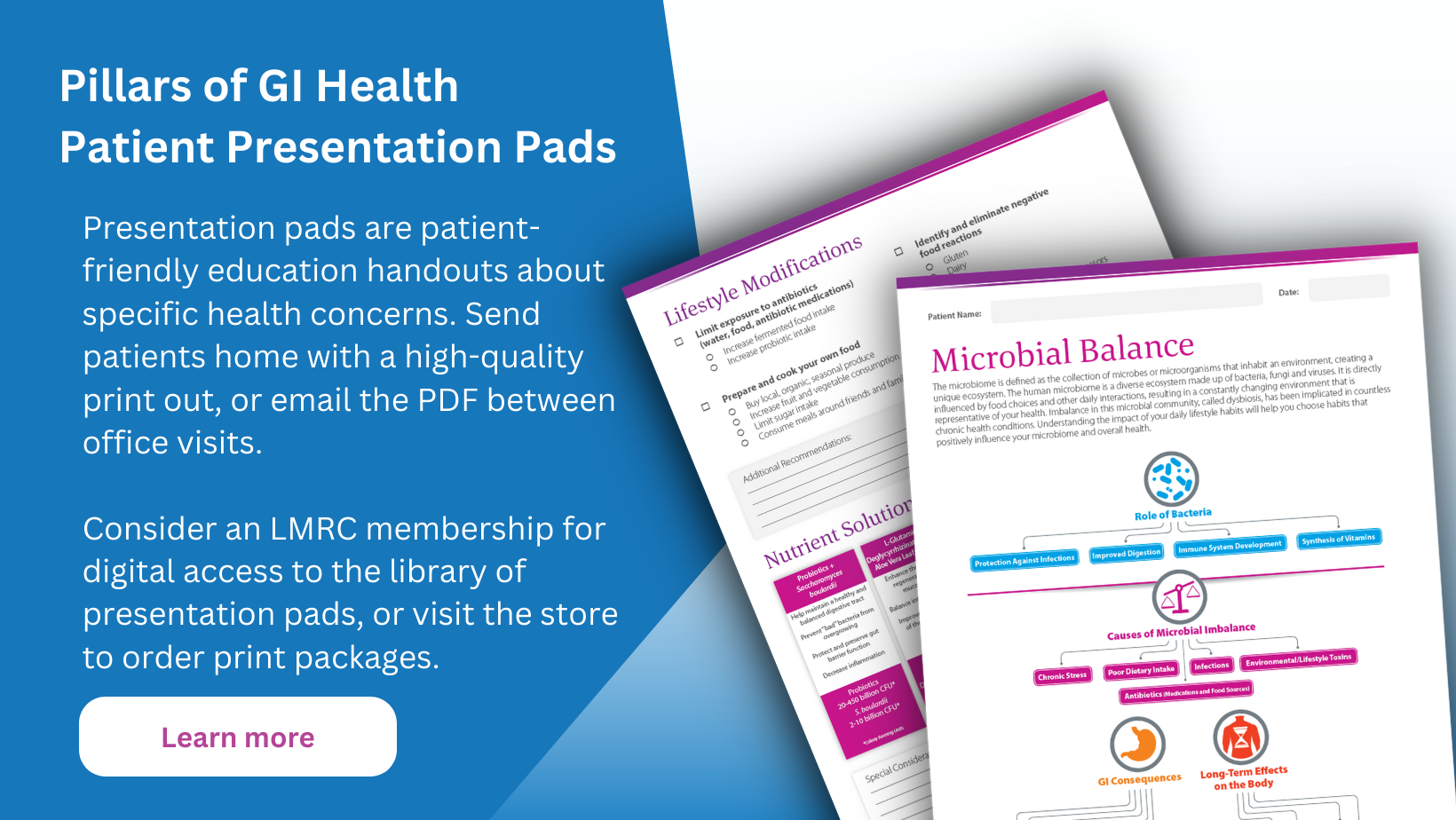 The Bottom Line

There is a unique interaction between the microbiota and berberine, which can serve your patients well. Through its microbiome-modulating properties, berberine has been shown to possess microbial-balancing and barrier-reinforcing properties in the gut. Its broad cardiometabolic and heart health benefits, which include normalizing blood glucose, cholesterol, lipid and blood pressure levels, cannot be understated for today's functional medicine practitioner.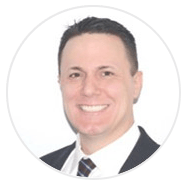 Joseph Ornelas, PhD, DC is the Pillars of GI Health Brand Manager at Lifestyle Matrix Resource Center. He holds a PhD from University of Illinois with concentration in Health Economics, an MA degree in Public Policy from the Harris School at the University of Chicago, an MS degree in Health Systems Management from Rush University, and a DC degree from National University of Health Sciences. As a licensed provider and health economist, Dr. Ornelas has published numerous evidence-based clinical practice guidelines, helping to improve quality standards of care and provide value for health care practitioners across several specialty areas.
References

Karaosmanoglu K, Sayar NA, Kurnaz IA, Akbulut BS. Assessment of berberine as a multi-target antimicrobial: a multi-omics study for drug discovery and repositioning. OMICS. 2014 Jan;18(1):42-53. doi: 10.1089/omi.2013.0100. Epub 2013 Nov 16. PMID: 24237354.
Zhang L, Wu X, Yang R, Chen F, Liao Y, Zhu Z, Wu Z, Sun X, Wang L. Effects of Berberine on the Gastrointestinal Microbiota. Front Cell Infect Microbiol. 2021 Feb 19;10:588517. doi: 10.3389/fcimb.2020.588517. PMID: 33680978; PMCID: PMC7933196.
Chen W, Miao YQ, Fan DJ, Yang SS, Lin X, Meng LK, Tang X. Bioavailability study of berberine and the enhancing effects of TPGS on intestinal absorption in rats. AAPS PharmSciTech. 2011 Jun;12(2):705-11. doi: 10.1208/s12249-011-9632-z. Epub 2011 Jun 3. PMID: 21637946; PMCID: PMC3134654.
Zhang W, Xu JH, Yu T, Chen QK. Effects of berberine and metformin on intestinal inflammation and gut microbiome composition in db/db mice. Biomed Pharmacother. 2019 Oct;118:109131. doi: 10.1016/j.biopha.2019.109131. Epub 2019 Aug 27. PMID: 31545226.
Dong C, Yu J, Yang Y, Zhang F, Su W, Fan Q, Wu C, Wu S. Berberine, a potential prebiotic to indirectly promote Akkermansia growth through stimulating gut mucin secretion. Biomed Pharmacother. 2021 Jul;139:111595. doi: 10.1016/j.biopha.2021.111595. Epub 2021 Apr 14. PMID: 33862492.
Cao C, Su M. Effects of berberine on glucose-lipid metabolism, inflammatory factors and insulin resistance in patients with metabolic syndrome. Exp Ther Med. 2019 Apr;17(4):3009-3014. doi: 10.3892/etm.2019.7295. Epub 2019 Feb 22. PMID: 30936971; PMCID: PMC6434235.
Ríos JL, Francini F, Schinella GR. Natural Products for the Treatment of Type 2 Diabetes Mellitus. Planta Med. 2015 Aug;81(12-13):975-94. doi: 10.1055/s-0035-1546131. Epub 2015 Jul 1. PMID: 26132858.
Yin J, Xing H, Ye J. Efficacy of berberine in patients with type 2 diabetes mellitus. Metabolism. 2008 May;57(5):712-7. doi: 10.1016/j.metabol.2008.01.013. PMID: 18442638; PMCID: PMC2410097.
Li XY, Zhao ZX, Huang M, Feng R, He CY, Ma C, Luo SH, Fu J, Wen BY, Ren L, Shou JW, Guo F, Chen Y, Gao X, Wang Y, Jiang JD. Effect of Berberine on promoting the excretion of cholesterol in high-fat diet-induced hyperlipidemic hamsters. J Transl Med. 2015 Aug 27;13:278. doi: 10.1186/s12967-015-0629-3. PMID: 26310319; PMCID: PMC4549888.
Hu Y, Ehli EA, Kittelsrud J, Ronan PJ, Munger K, Downey T, Bohlen K, Callahan L, Munson V, Jahnke M, Marshall LL, Nelson K, Huizenga P, Hansen R, Soundy TJ, Davies GE. Lipid-lowering effect of berberine in human subjects and rats. Phytomedicine. 2012 Jul 15;19(10):861-7. doi: 10.1016/j.phymed.2012.05.009. Epub 2012 Jun 26. PMID: 22739410.
Lau CW, Yao XQ, Chen ZY, Ko WH, Huang Y. Cardiovascular actions of berberine. Cardiovasc Drug Rev. 2001 Fall;19(3):234-44. doi: 10.1111/j.1527-3466.2001.tb00068.x. PMID: 11607041.